December 18, 2005.
The Don Ellis Tribute Band was one of 4 bands which reunited for this once in a lifetime experience - the Big Band Explosion - LIVE ON THE SUNSET STRIP! at the Whisky A Go-Go in West Hollywood in a tribute concert on the occasion of the 27th anniversary of Don's passing.
Jay Graydon on playing with the Don Ellis band:
The Don Ellis reunion gig was much fun!!! Playing the songs reminded me Don was surely an innovator!!! The "Odd Time" signatures were a challenge as they can be "jerky" but after I got comfortable with the divisions of 2's and 3's, etc., in the early 70's, I discovered such signatures can swing like any other time signatures. Ralph Humphrey was and is the perfect drummer for the band as he makes it swing!!!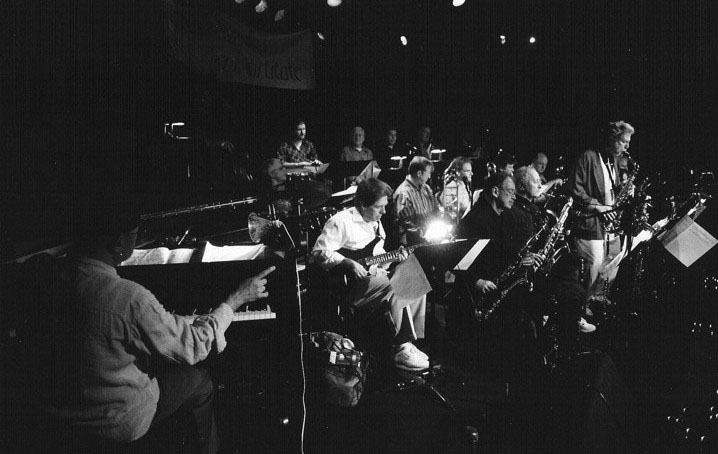 The Don Ellis Alumni Band at the Whisky A Go-Go December 18, 2005, including Milcho Leviev, Sam Falzone, Jay Graydon, Fred Selden, Ann Patterson, Gary Herbig, Ralph Humphrey, Jock Ellis, Jack Coan.

During and briefly after his college days Jay Graydon played in the renowned Don Ellis Band for a period of time. The Don Ellis music style can be described as experimental post-bop jazz.

Don Ellis (July 25, 1934 - December 17, 1978) was an American jazz trumpeter, drummer, composer and leader of big bands who consistently explored the area of unusual time signatures. He was the first to create a fusion between jazz-rock and classical music. Don Ellis became known with his odd metered arrangements during his college years at the University of Boston. He played 4-valve horns that were capable of playing quarter tones. He experimented with Echoplex tape delay, octave followers and ring modulators for psychedelic effects, to be heard on e.g. the DON ELLIS AT FILLMORE album.

The term "third-stream" was coined by Gunther Schuller as "a new genre of music located about halfway between jazz and classical music." However, Schuller says: "Ellis went far beyond my own coined phrase "The Third Stream"

During the late 1960s Don Ellis often headlined above rock groups such as The Grateful Dead and Big Brother and the Holding Company. No other jazz act for the exception of Miles Davis was marketed in such a way. Ellis and his "Tears of Joy" band became known throughout the world as some of the best musicians ever assembled including (interviewed for the documentary mentioned below) Milcho Leviev, Fred Selden, Sam Falzone, Jay Graydon and Ralph Humphrey. Ellis hired singer Patti Allen for his DON ELLIS GOES UNDERGOUND which is his most commercial hit recording. The re-mastered album was just re-released on CD (Wounded Bird Records 2006).

Although nominated several times the Grammy Award elluded him until 1972 when Don Ellis won for Best Instrumental Arrangement for the Academy Award Winning Motion Picture "The French Connection" that he scored. Jay Graydon plays on the French Connection 1 theme in 1971.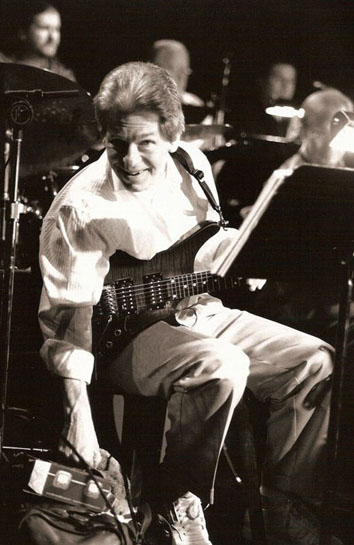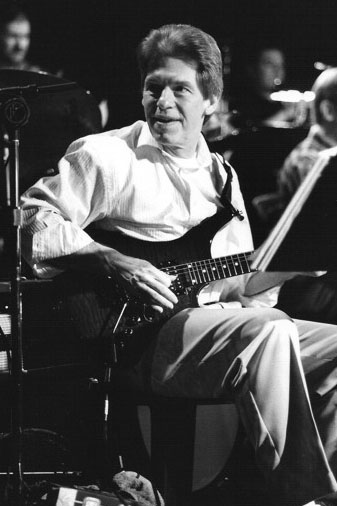 Quote from a reviewer at Amazon.com on the album DON ELLIS AT FILLMORE:
"Guitar fans might want to take notice of later super-producer Jay Graydon's solo on "Final Analysis": 6 years before Peter Frampton stuck a tube in his mouth on "Do You Feel Like We Do" Graydon was there first..."
Jay Graydon on the above mentioned tube thing:
Don Ellis told me to go to the NAMM show (it was then in the lobby of the Century City Hotel) as to check out a thing called THE BAG. The unit was a small speaker driver with kind of a funnel over it attached to a plastic tube and put into the players mouth. The amp sound could be routed the BAG replacing the amp speaker. The guitar sound came through the plastic tube and forming words would sometimes make the sound sound like a strange sounding word.
Yea, I bought one and a few years later, with my life long friend, John Hoehn, we designed a better one and I called it the YAP-A-YO TUBE. John built 50 as for us to to sell. I sold to many studio guitarists.
I used it on some of Don's records as well as on other stuff over the years but not for quite some time. The only other memory of it's use was on AIRPLAY. I ran the tape machine output of a synth solo Foster played into a guitar amp. I then mouthed syllables or simply mouth shapes and recorded onto another track and used that track for the solo.
Note the BAG was used by Stevie Wonder, America (Yap-a-Yo tube) and Peter Frampton.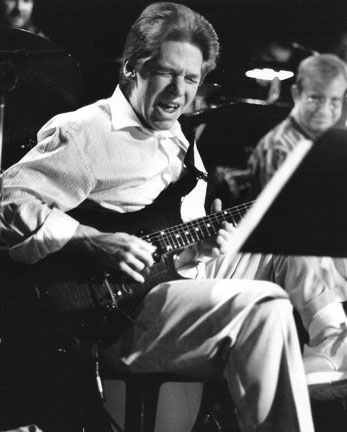 Hmmm...let's see... here's a tricky part...